Life Groups Fall Term 2023 (September 6 - November 29)
Join us each Wednesday Evening from 7:00 - 8:00 PM for a time of learning and fellowship. Choose your Life Group from the options below and then click on the Registration Button at the bottom to reserve your place!
Person of Interest
Join Pastor Rick and Marilyn Kent as we take a look at the truth of Jesus from the eyes of an experienced detective. This detective specializes in cases where there is no body. Applying his skills and research, we will discover how Jesus changed the world and why He still matters today!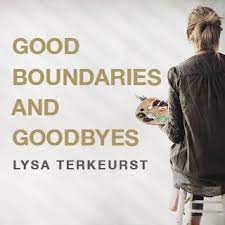 Good Boundaries and Goodbyes/Kingdom Woman
Ladies, join with Tammy Stigile as she shares about setting boundaries in relationships. Healthy boundaries are the best way to have amazing relationships. This study will be followed up by Kingdom Women, one who seeks to align herself and operate under the authority of God - in every area of life.
Uncompromised
Join Terrence White as he takes a look at a few verses in Luke's Gospel, that gives a whole different view of Jesus than most of us would consider. He was not politically correct and He certainly did not try to save people's feelings. He speaks with honesty, passion, and urgency as He explains the life-long costs involved in choosing to follow Him. True Christianity is the biggest sacrifice any person ever makes - but it is in pursuit of the most precious prize ever glimpsed.
Young Adults - Ask It
Chad and Johnia Jordan will lead a discussion about the question that will revolutionize how you make decisions! You will never make decisions the same way again. This one question makes it easy to determine the answer to all other questions. Learn how to make decisions with confidence simply by applying this one question!!!
Youth Class
Join with Rhonda Baker to discover your Why! Before you were born, God already planned your life. And, He wants you to discover that plan so that you can live a life that is exciting and fulfilling. Why are you alive at this time in history? Does your life matter? What on earth are you here for?